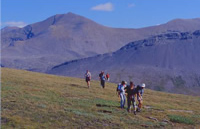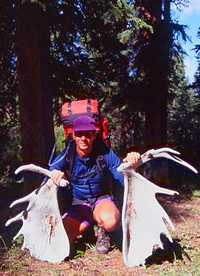 Who We Are
Above all, we are ambassadors who will do all we can to make your visit to Canada exceptional.
Established in 1996, Rockies Adventure Tours is based in the picturesque village of Field, British Columbia (1300 m) in Yoho National Park, the heart of Canada's Rocky Mountains. Ideally located - close to Banff and Lake Louise – Field is the perfect place to start your journey west through the mountains from Alberta to British Columbia, south to the United States border and north to Yukon Territory.
We have fifteen years experience guiding professionally in the Rocky Mountains and Western Canada. We want to share our passion for nature and love of the outdoors with our guests.
At the height of the summer season, Rockies Adventure Tours employs several certified guides. Their knowledge of the landscape and professional conduct is the key that will open doors to adventure in western Canada. If you prefer to travel independently, our office is available 24 hours a day, seven days a week to make your travels effortless.